Corporate Social Responsibility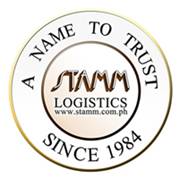 WE SUPPORT:

 STAMM CSR a business model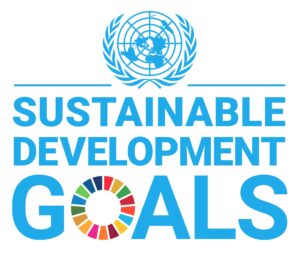 STAMM International Inc operates in the Philippines since 1984 and offers a complete range of logistics services, International Sea- and Airfreight, Customs brokerage including designing  complicated project logistics- and supply chain concepts.
50 Years ago (1969) a Swiss CEO rallied his employees behind his initiative "Athletes for hungry Children"  and a 17 years old commercial trainee was impressed. This was long ago, new generations followed and took over. Yet the seed sown in the youngster did not die, throughout his career.
14 years later, the young man ended  in the Philippines and another not so socially inclined foreign company did not make it and our young Swiss compatriot from Basel had no choice to take over on his own.
The economic environment and especially the political circumstances were not in favour for start ups back in the end 1970ties and early  1980tis. That of course was part of it that the young Swiss-Filipino team at STAMM INTERNATIONAL INC recognized that doing business in the Philippines is first and foremost serving a purpose. Times became better and gradually the company grew and preserved a very strong Corporate Social identity. Not that we would be idealistic activist, not at all, strong commercial common sense the CEO mentioned before  put into his young trainees as well. Yet the sense of mission remained.
At the time of the big Tsunami in Thailand it became evident that foreign humanitarian aid is an important part in times of calamity and outreach programs have to be coordinated. Thus the founder and main shareholder of STAMM the young men from the early day social responsibility initiative, set up  a nonprofit, community service organisation of its own operating through a church network.
Scholarships, outreach in times of calamity mostly to people in far distant rural areas and then  the School Buildings which could be constructed in areas where there was never a school. Social responsibility involves always a working partnership with stakeholders. The cooperation with the Department of Education who sent the teachers where they built was always positive  not to mention the support from local government units. Besides the rehabilitation of schools after the great destructions by Typhoon "Yolanda" also classrooms could be built in Sarangani, South Cotabato and in the mountains of Negros Occidental. Another school project could be accomplished in the area of Hinoba-an,  the southern part of  Negros Occidental despite of Covid. A Bridge for the local community is in planning
In Ormoc/Leyte  a whole community was rebuilt  after the Yolanda calamity and people have there now better houses than ever before.
Not every project can be self initiated and supported. Thus STAMM was humbly proud to be of service to CARITAS Switzerland with its logistics expertise to delivery 40'000 metric tons of construction material to remote islands without infrastructure.
The CSR spirit however must live  in day-to-day business life as well. Supporting initiatives for trade promotion, the PSBC and its MUBA project just to mention one. Sure companies have commercial targets and financial interests but behind a healthy society, behind poverty reduction and nation building a strong economy serves as catalyst of any sustainable development.
Naturally, growth and development, but at what cost? That is the question no-one can ignore. There is a corporate social responsibility towards nature who is needed also by generations to come. The way how we conduct business is part of CSR, the concern for human wellbeing is not just a question of human rights so much discussed about. It's the responsibility of society as a whole including business. Hon. Karl Nograles, Cabinet secretary put it once  to a point   "…fair contracts are part of social responsibility"
CSR is a win-win contract – a business model of value and identity for a purpose. The United Nations Sustainable Development Goal blueprint to achieve a better and more sustainable future for all is on the business agenda. However the 17 goals can only be considered a long term target and much study and reasearch still has to go into it. After all we are just an SME. Yet our name to trust, also inspires us to trust ourselves.

As part of our #SwissCSR and #SwissSolidarity Series, we present you Stamm International Inc. and NAK Humanitas. Stamm is a service provider in international logistics that was co-founded by a Swiss, Mr. Urs Hebeisen, in 1984. When Stamm started its business in the Philippines 35 years ago, its Swiss-Filipino team realized that doing business in the Philippines comes with great Social Responsibility. As the company gradually grew, its Corporate Social identity remained strong and many projects were realized with different partners. more>>
NACSEA Partnership
STAMM INTERNATIONAL has renewed its agreement with NACSEARelief, as its CSR Partner. NACSEARelief, is active in disaster relief, educational and medical assistance and supports also various
institutions such as SENDEN HOME. Main area of activity is presently Compostella Valley where help is extended to over 200 families.
Negros Earthquake
Surigao Typhoon Sendong
Livelihood Project
Senden Home
GoForward
Springboard