Corporate Social Responsibility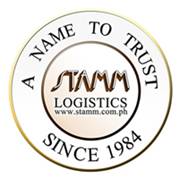 Switzerland
Typhoon Rammasun/Glenda
20th July 2014 we reached 400 families in Quezon Province to bring much needed relief goods, water, rice and other essentials.
Typhoon Haiyan
17th November 2013, STAMM supports NACSEARelief and delivers Rice for 600 food bags. Inquiries come in from all over the world to deliver equipment. Also handling heavy equipment deliveries to the Philippines.
NACSEA Partnership
STAMM INTERNATIONAL has renewed its agreement with NACSEARelief, as its CSR Partner. NACSEARelief, is active in disaster relief, educational and medical assistance and supports also various
institutions such as SENDEN HOME. Main area of activity is presently Compostella Valley where help is extended to over 200 families.
Negros Earthquake
Surigao Typhoon Sendong
Livelihood Project
Senden Home
GoForward
Springboard