Latest News
The awarding took place 25th April 2019. Stamm is the best "Carrier" for the 4th Quarter of 2018 but came out only second for whole year 2018. Dow has introduced a new initiative on […]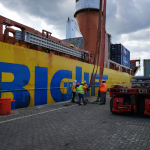 STAMM is the local logistics service provider for the British ALE group (Abnormal Load and Engineering. The delivery of a 1350 Te crane was a job handled last January 2019.
Like every year, we reflect over the year passed and celebrate Christmas. It was also this Friday, 7th December a joyful get together. This year's theme: 'Pasko sa Nayon (Folk Dance in the tune of […]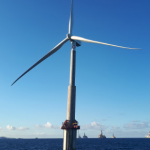 ALE has used innovative techniques for a safer installation of the world's first self-installing telescopic offshore wind turbine. Bespoke solution provides innovative and safer installation of world's first telescopic offshore wind turbine, Gran Canaria A […]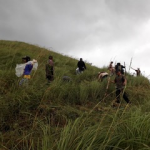 Our highly motivated teams again left the city to serve mother nature. Saturday Aug 11-12 in Cawag, Subic. Our yearly contribution to our fragile environment has become a fun filled team building event.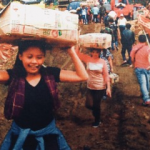 STAMM has supported the initiative of NACSEARelief and ALPS (Aid Line Philippines -Swiss) and the Swiss Foundation of Island Kids Philippines in their relief efforts for the victims of typhoon VINTA in Cagayan de Oro […]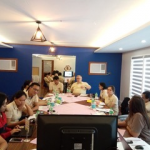 The STAMM management-team met with the department heads for its annual review. 2017 performance and future trends were analysed. "Sustainability and growth on a healthy foundation are more important these days than spectacular expansions and […]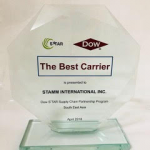 The dedication and commitment of our staff where honoured with the award "BEST" in the DOW S*TAR Supply chain partnership program, an asian wide evaluation and qualification program by DOW Chemical companies. We are thankful […]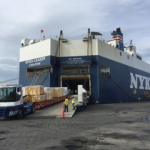 The volume of 114 m3 and a heavy lift piece of some 50 tons do not belong to the most spectacular projects handled by STAMM. But this delivery to Laguna Technopark, originating from Sweden for sure […]