A THANK YOU AND BEST WISHES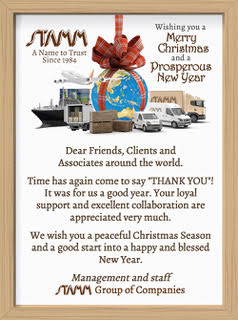 Our team wishes all a wonderful Christmas, peaceful Year End and a blessed New Year. May our business prosper and together
we want to create win-win transactions for the benefit of mankind and environment for a better future for all.
Thank you for being part of our vision. Thank you for your business which we appreciate.